Careers
Grow with Hops
n

Drops We want to be your employer of choice!

Must be 18 years old to apply.

Are you guest driven, experienced, hard working & love the restaurant biz?

We are always looking for GREAT people to join our team!

We're a family owned, growing restaurant company based in the Pacific Northwest with 17 locations in Washington state, 3 locations in Oregon and two in Colorado.

We need GREAT people to grow with us! Apply today!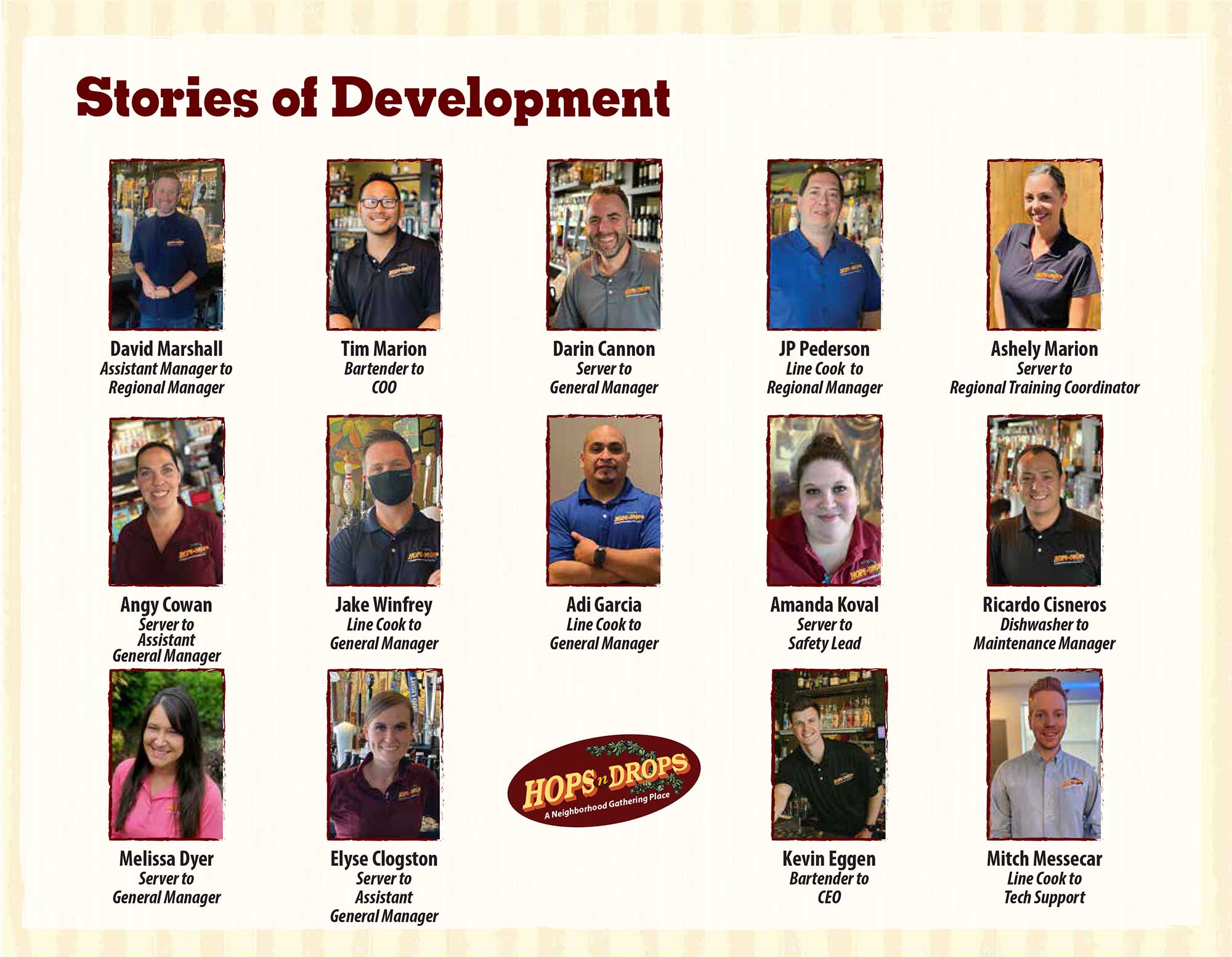 Online Application
We look forward to hearing from you! Once we receive your application, we'll get back to you as soon as possible.
Featured Team Member
Congratulations to Siyenna Figueroa, HopsnDrops Featured Team Member for July 2022!
Siyenna has been a Host and Expo at the Lacey HopsnDrops since January of this year. She is currently being trained as a server.
Siyenna exemplifies what we look for in our culture, character, and competency. She is always teaching others what she's learned to help spread the message. She does phenomenal work in the training department and consistently sets-up the next group of HopsnDrops team members with all the knowledge and skill they will need, along with explaining the "why" behind it all. She is outgoing, friendly and always has a "can do" attitude.
Siyenna is a "people person," she enjoys creating special friendships with her fellow team members and meeting new people. Her favorite HopsnDrops menu items are the classic lemon icy drop and the California turkey sandwich.
She grew up in Yelm and enjoys spending time with her family, playing sims and sleeping on her days off.
Siyenna is truly a World Class team member and we are grateful she's on our team!
Congratulations Siyenna! Thank you for all you do for HopsnDrops and our guests!