Careers
Grow with Hops
n

Drops We want to be your employer of choice!

Are you guest driven, experienced, hard working & love the restaurant biz?

We are always looking for GREAT people to join our team!

We're a family owned, growing restaurant company based in the Pacific Northwest with 17 locations in Washington state, 3 locations in Oregon and two in Colorado.

We need GREAT people to grow with us! Apply today!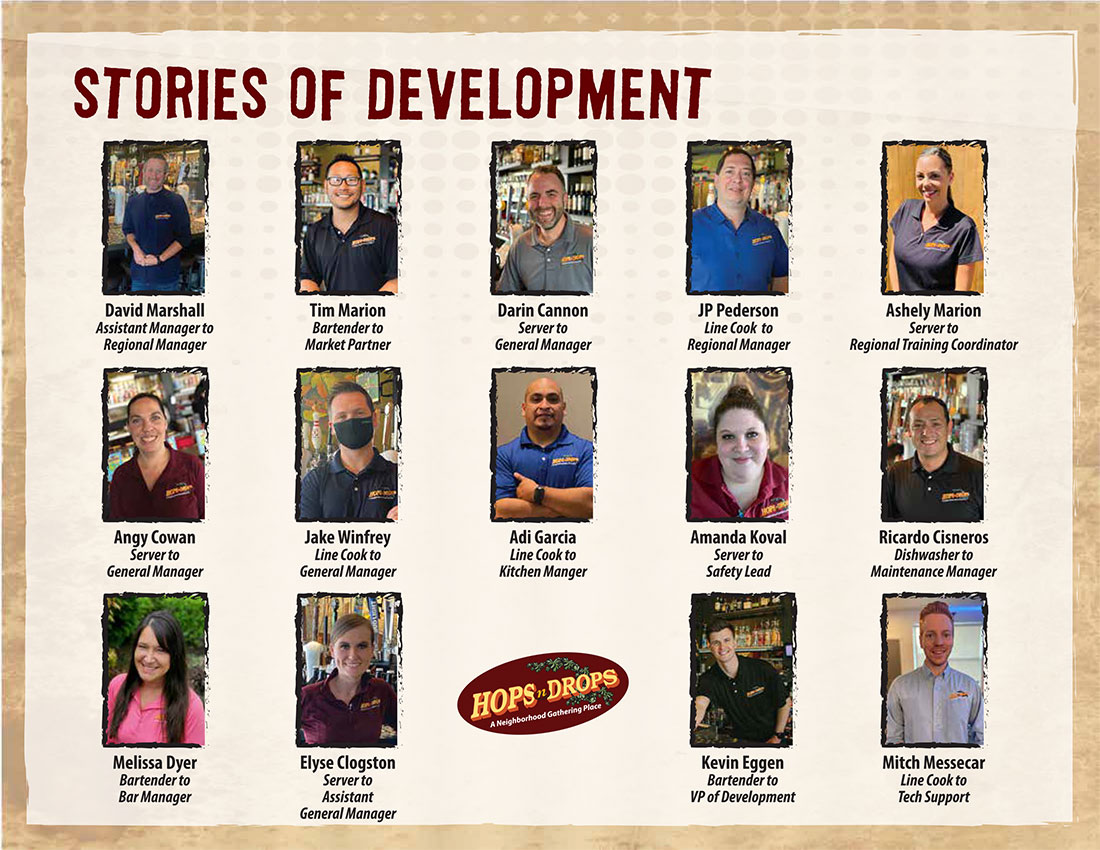 Online Application
We look forward to hearing from you! Once we receive your application, we'll get back to you as soon as possible.
Featured Team Member
Congratulations to Siarra Luke, HopsnDrops Featured Team Member for November 2021!
Spokane Valley Server, Siarra Luke has been selected HopsnDrops Featured Team Member for November!
Siarra has been a server and cocktail server at the Spokane Valley HopsnDrops since 2019. She is a role model for the company and an ambassador for everything HopsnDrops stand for. Her favorite part of being a member of HopsnDrops family are the relationships she has with her team and guests. Her vision aligns with the company and she is a great coach to those around her.
She enjoys volunteering and making meals for the Ronald McDonald House with her managers. Always giving, thoughtful and kind. Siarra's guests enjoy visiting with her and she with them. She greets them by name and has a loyal following.
Siarra never breaks and always maintains a positive attitude. She was voted "Class Clown" in high school and that personality reflects in her daily optimism. On her days off Siarra can be found sipping on her favorite Peach Icy Drop and enjoying a BBQ Chicken Wrap. She enjoys hiking with her pup and watching movies at home.
Thank you, Siarra, for all you do for HopsnDrops and our guests! We are very grateful to have you on our team!