Careers
Grow with Hops
n

Drops We want to be your employer of choice!

Must be 18 years old to apply.

Are you guest driven, experienced, hard working & love the restaurant biz?

We are always looking for GREAT people to join our team!

We're a family owned, growing restaurant company based in the Pacific Northwest with 17 locations in Washington state, 3 locations in Oregon and two in Colorado.

We need GREAT people to grow with us! Apply today!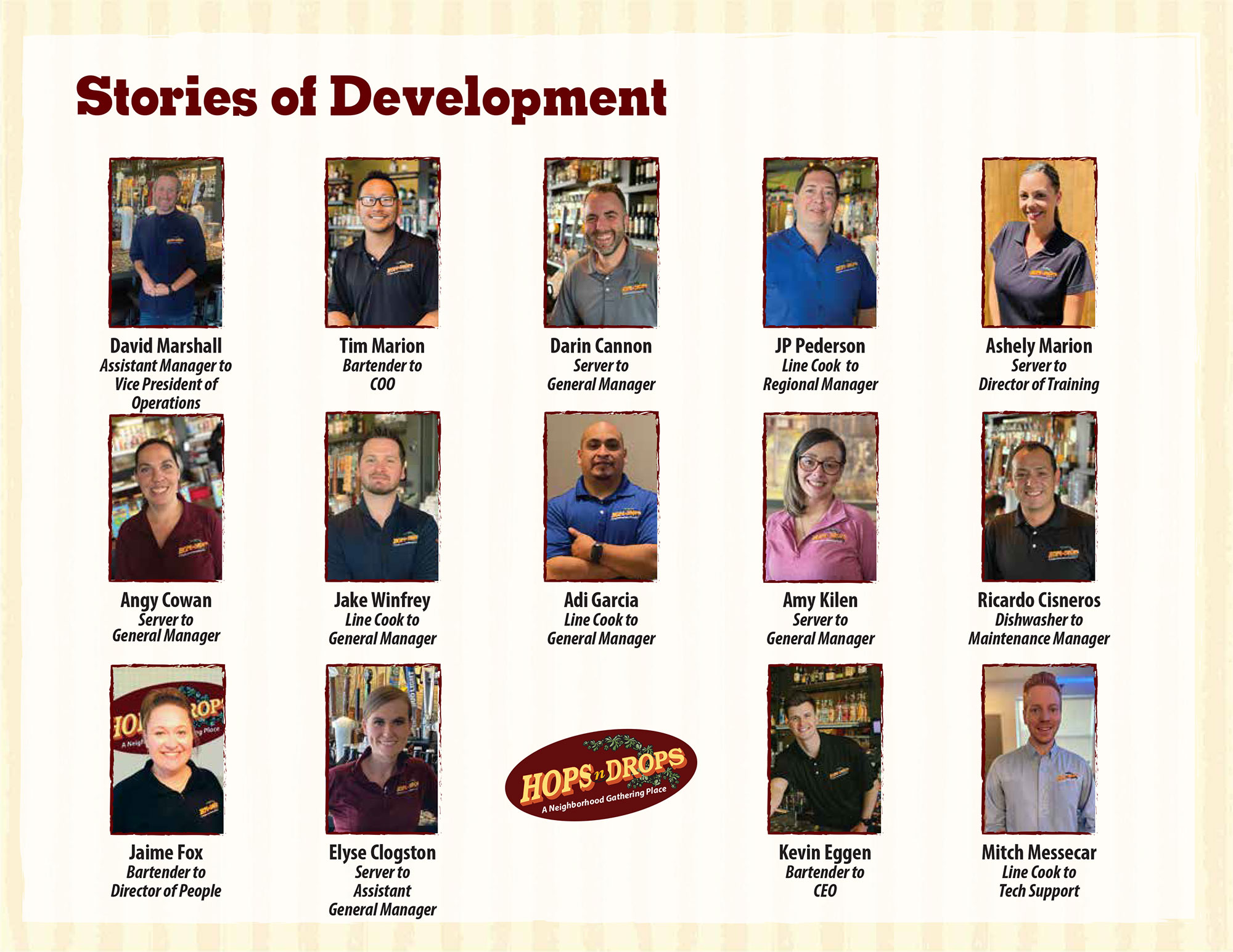 Online Application
We look forward to hearing from you! Once we receive your application, we'll get back to you as soon as possible.
Featured Team Member
Congratulations to Madi Compos, HopsnDrops Featured Team Member for November 2022!
Tanasbourne Server, Mixo and Mid-Manager, Madi Compos, has been selected as the company's Featured Team Member for November!
Madi has been a valued team member since July of 2022.
Before joining the HopsnDrops family Madi was a regular guest. She enjoyed coming in for an iced cold IPA, Carnitas Quesadilla's and her favorite icy drop, the Black Raspberry Cooler. Her admiration of the HopsnDrops hospitality and culture resonated so much that she decided to be a part of it and applied!
Madi's most memorable experience was her Heart of the House (that's what we call our kitchen) training, stating it's one of the most challenging things she's ever done.
Her hard work ethic, dedication and love of HopsnDrops and the Tanasbourne team are just a few of the reasons why Madi was selected for this recognition.
On her days off, Madi enjoys playing pool, watching the TV show Criminal Minds, singing karaoke, and hanging out with her fiancé. She also played softball for 12 years!
Thank you, Madi, for your love and commitment to HopsnDrops! We appreciate you!