Careers
Grow with Hops
n

Drops We want to be your employer of choice!

Are you guest driven, experienced, hard working & love the restaurant biz?

We are always looking for GREAT people to join our team!

We're a family owned, growing restaurant company based in the Pacific Northwest with 17 locations in Washington state, 3 locations in Oregon and two in Colorado.

We need GREAT people to grow with us! Apply today!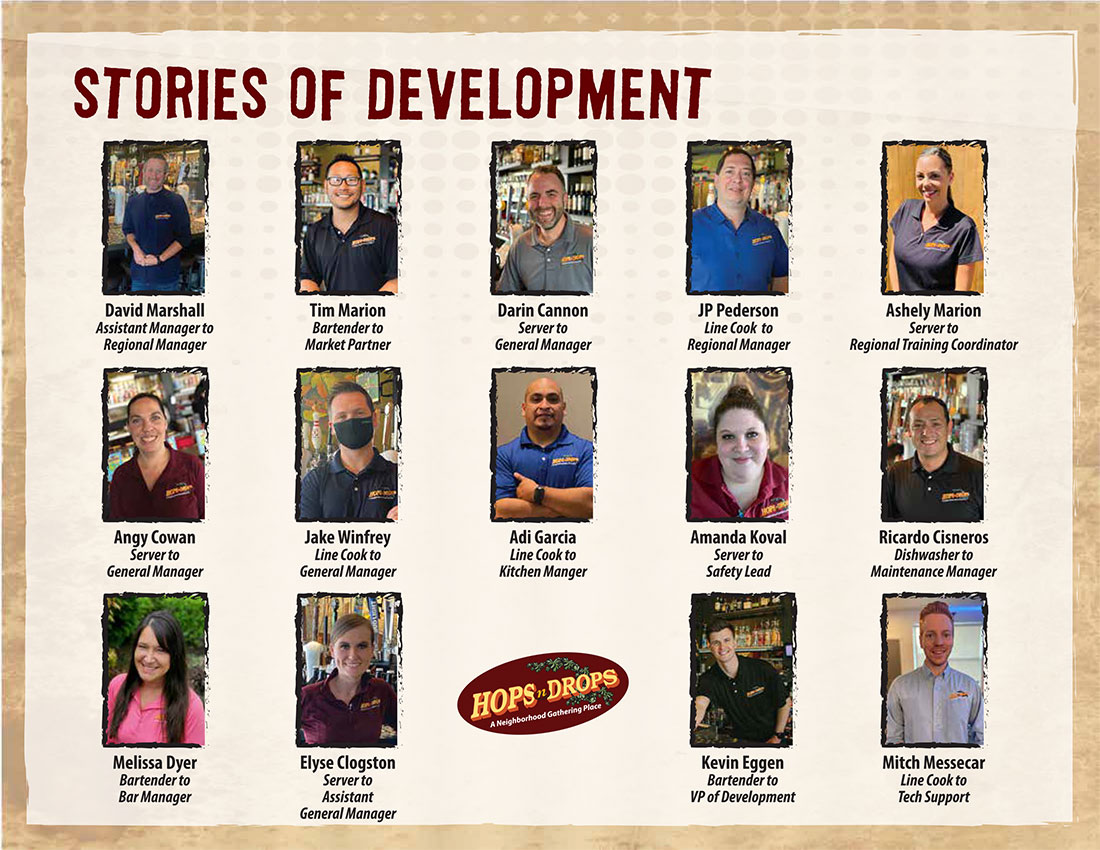 Online Application
We look forward to hearing from you! Once we receive your application, we'll get back to you as soon as possible.
Featured Team Member
Congratulations to January's Featured Team Member Michael Graham!
Richland, Washington Assistant Kitchen Manager, and Mid-Manager, Michael Graham is HopsnDrops Featured Team Member for January 2022!
For the past four years, Michael has made a significant impact on the Richland restaurant and its team. He is loyal, hardworking, dedicated, reliable and a well-rounded team player. He enjoys his fellow team members and they in turn, respect and admire Michael.
Sadly, Michael's best friend passed away a couple of years ago and said his HopsnDrops family was there for him and supported him throughout the journey. It is something that he will never forget.
Michael grew up in the Tri-Cities and on his days off enjoys spending time with his family, his girlfriend and friends. His favorite beer is a HopsnDrops Lager and his favorite burger is the Jalapeno Cream Cheese Burger!
A huge Seahawks fan, Michael is very proud of his prized Seahawk jersey that is signed by 15 current and past players! Go Hawks!
Congratulations Michael on being selected as the HopsnDrops Featured Team Member for January! We all appreciate you very much!