Careers
Grow with Hops
n

Drops We want to be your employer of choice!

Are you guest driven, experienced, hard working & love the restaurant biz?

We are always looking for GREAT people to join our team!

We're a family owned, growing restaurant company based in the Pacific Northwest with 17 locations in Washington state, 3 locations in Oregon and two in Colorado.

We need GREAT people to grow with us! Apply today!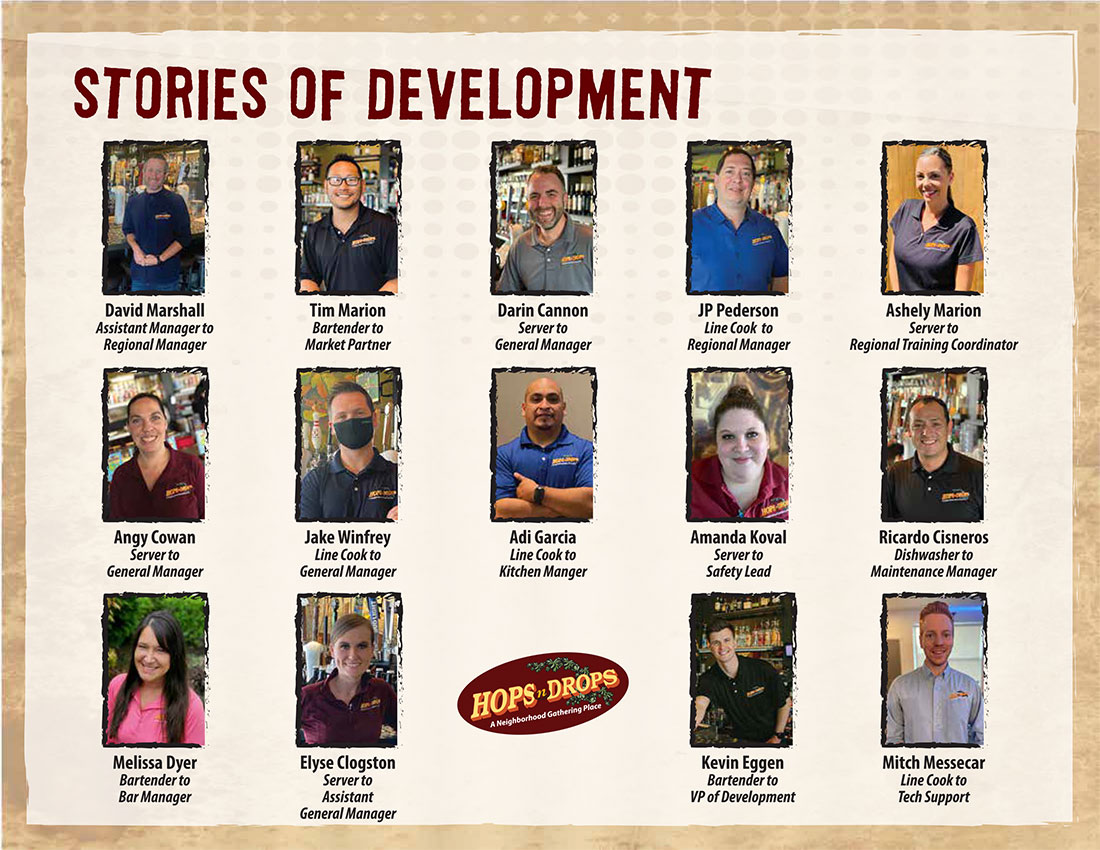 Online Application
We look forward to hearing from you! Once we receive your application, we'll get back to you as soon as possible.
Featured Team Member
Congratulations to Patrice Johns, Hops n Drops Featured Team Member for July 2021!
Patrice has been a valued member of the Silverdale Hops n Drops family since November of 2015. She is certified on the hot and cold side of the kitchen, as well as expo, host, server and mid manager. Currently she is a bartender and recently was promoted to lead trainer.
Patrice is hard working, dedicated and always willing to help out when needed. She has traveled to Hops n Drops in Gig Harbor and Frederickson to lend a hand.
Patrice has a deep respect for her Silverdale team, saying they always bring out the best in her. One of her most memorable moments was her first Christmas with the company, seeing how much effort and time the team members and community put into creating a successful Bikes for Tikes program. She is also grateful to the regular guests at Silverdale. She looks forward to when they come in for a visit.
Along with her work family, Patrice is married to her husband Joshua and together they enjoy hiking, reading, cooking, spending time with their cats and just hanging out at home. Their couples goal is to visit all of the National Parks in the United States!
Thank you Patrice, for all you do! You are an integral part of our Hops n Drops family and we appreciate you!