Careers
Grow with Hops
n

Drops We want to be your employer of choice!

Must be 18 years old to apply.

Are you guest driven, experienced, hard working & love the restaurant biz?

We are always looking for GREAT people to join our team!

We're a family owned, growing restaurant company based in the Pacific Northwest with 17 locations in Washington state, 3 locations in Oregon and two in Colorado.

We need GREAT people to grow with us! Apply today!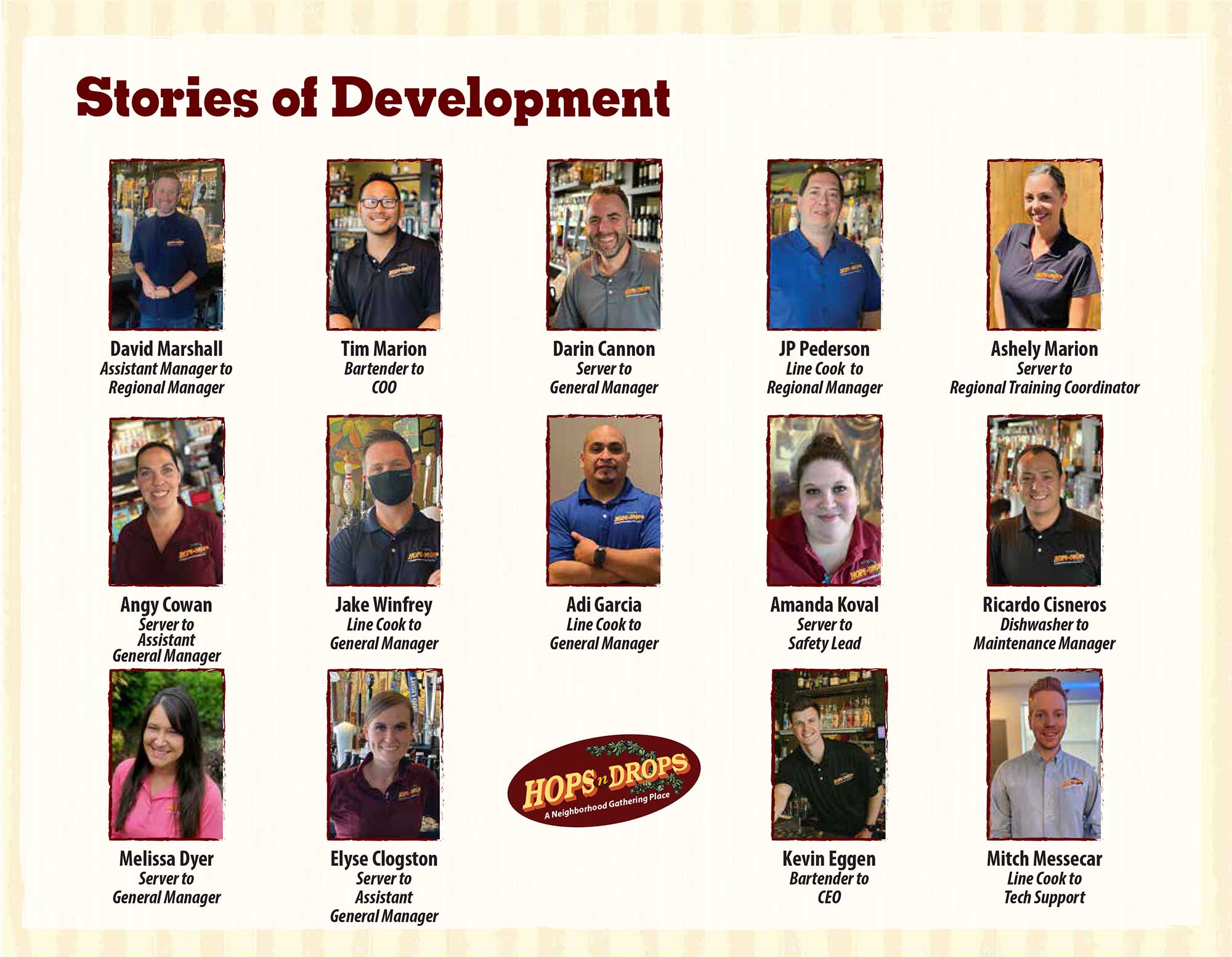 Online Application
We look forward to hearing from you! Once we receive your application, we'll get back to you as soon as possible.
Featured Team Member
Congratulations to Cooper Laures, HopsnDrops Featured Team Member for May 2022!
Cooper has been an important part of the Smokey Point HopsnDrops team since March of 2019. Currently he is a manager in training and an Assistant Kitchen Manager.
Cooper is a natural leader who cares deeply about his team and the community that our HopsnDrops serves. He is passionate about creating the future he wants and is always looking to crush the next goal that he has set for himself.
Cooper knows every position in the front and heart of house. He helps manage the restaurant, trains new team members, and is the safety lead and repair and maintenance lead!
Cooper is all about the people. He enjoys creating friendships with and serving his guests and also enjoys working with his fellow team members. One of his most memorable experiences is attending the company's Team Leaders Meeting in Seattle.
In his spare time, Cooper enjoys visiting other local restaurants but his favorite menu items are still the HopsnDrops Fiesta Mac, hold the sour cream, and a Peach Limoncello Icy Drop.
Cooper enjoys traveling and has swam with the dolphins and the sharks in Hawaii!
Thank you, Cooper, and congratulations! We are so grateful and appreciate you! You are truly an anchor for us at HopsnDrops in Smokey Point!